Floor Jansen libre de cancer
18/11/2022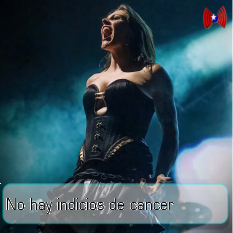 La cantante neerlandesa compartió en sus redes sociales la buena noticia:
"Great news! I am cancer free. The surgery took everything cancerous out and it hasn't spread! I'll get local radiation therapy in February to make sure everything stays out."
Grandes noticias! estoy libre de cancer. La cirugía sacó todo lo canceroso y no se ha propagado! Me haré terapia de radiación local en Febrero para asegurarme que no haya quedado nada.